Air Conditioning and Heating Services
Ask About Our Maintenance Agreement!!
CHECK OUT OUR RATING ON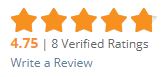 When a new HVAC system is installed correctly, it performs better and lasts longer. Cool Planet Air will guarantee the most value and efficiency from your new system.
There's never a good time for a HVAC system to stop working.When in need, you can count on Cool Planet Air and never pay an overtime charge.
Cool Planet Air's goal is to keep you comfortable, day and night, in all the seasons of South Texas. It is important to maintain the highest efficiency for the lifetime of your HVAC system. Our technicians can inspect the A/C units components and suggest ways to improve the air quality in your home or business.
Making sure your home is comfortable in South Texas heat as well as in the cooler months, Cool Planet Air inspects your HVAC system and presents a detailed diagnostic report of the issues that may need to be fixed with your AC that will allow you to maintain a nice comfortable environment in your home or business.
For years Cool Planet Air has been providing home and business owners with exceptional HVAC repair services. We service San Antonio and surrounding areas. Our certified technicians are standing by to tackle your toughest air conditioning and heating jobs. We also repair and maintain your air conditioning system.
Cool Planet Air takes pride in an HVAC job well done. The Better Business Bureau has given us an A+ rating due to our speed and efficiency. Our clients are also happy to refer our AC services to their friends and neighbors.
The Cool Planet Air team believes in providing affordable Air Conditioning services for a fair price.
In addition to our free estimates, we also offer tune-up discounts and 0% financing for 60 months.  These discounts and offers change from time to time.  Ask your representative or technician for details.